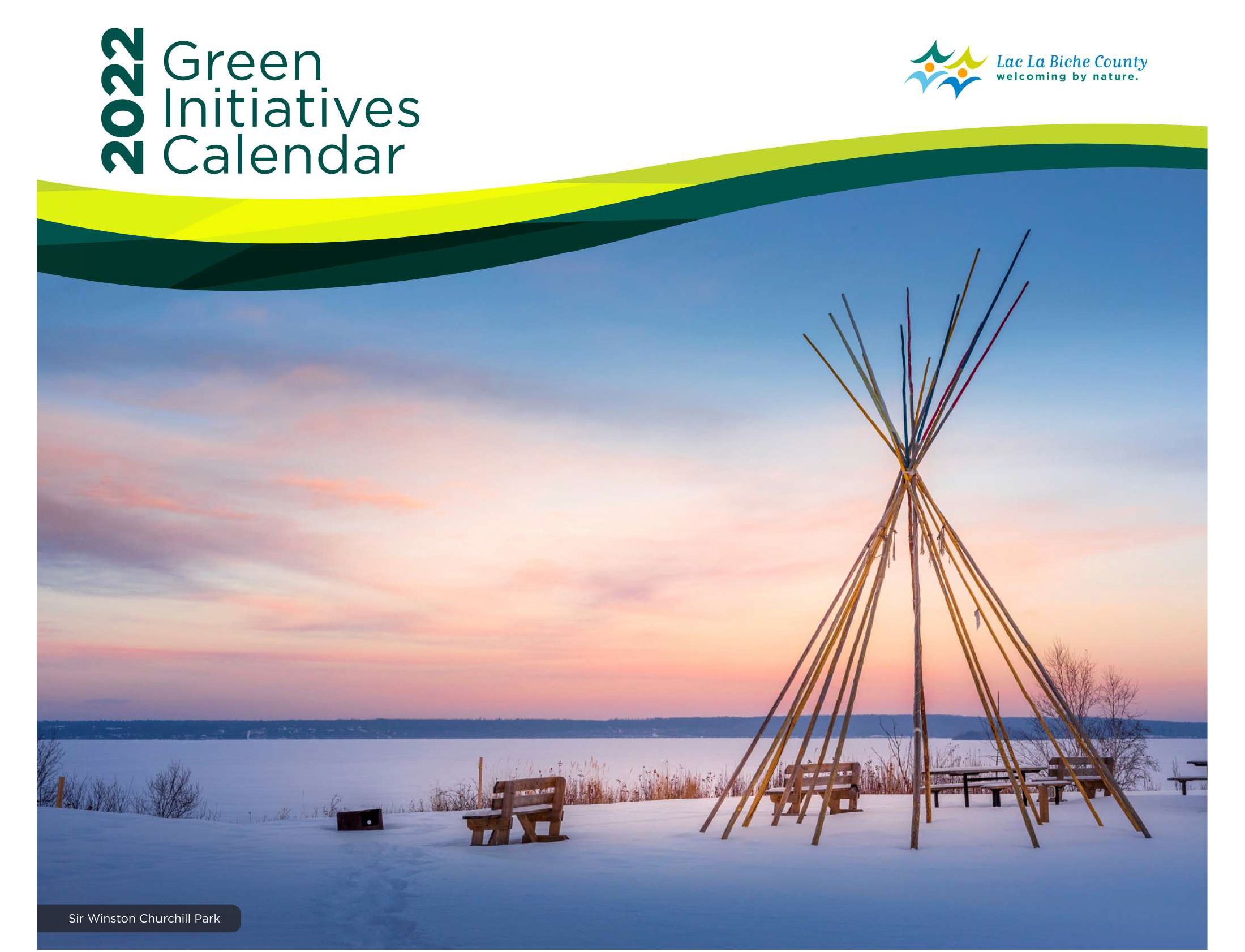 View Our Latest Calendar
< Click on the image to view >
green@laclabichecounty.com
T: 780-623-6739
Lac La Biche County offers a variety of services for residents to dispose of waste and recyclable materials. As part of its commitment to environmental stewardship, the County also seeks ways to minimize waste volumes and encourage community members to reduce, reuse and recycle.
We use a combination of practical measures and education to achieve our waste reduction goals.
But we can't do it without the help of our residents so please take some time to learn about our programs and contact us with any questions.
Take A Virtual Tour
We've recently produced a virtual tour of the Beaver Lake Landfill to help residents understand the process used to sort and categorize waste at our landfills and transfer stations.
To learn more about our programs and services please consult the menu below: