General Inquiries - T: (780) 623-3829
Facebook - @boldcenter
The Bold Center is a state-of-the-art multiplex in the hamlet of Lac La Biche that opened its doors in 2011. With 250,000 square feet the Bold Center is a recreational and social hub for the County. We invite you to come and see what we mean when we say, "Life happens at the Bold Center."
Note: The Bold Center's own website has full details of the multiplex's amenities and programs, including membership information. Click here to visit the Bold Center's website.
Location: 8702 - 91 Avenue, Lac La Biche, Alberta
Hours of Operation:
Facility hours: 6 am to 11 pm
Administrative hours: 8:30 am to 4:30 pm
Statutory holiday hours: 11am-7pm
Closed Christmas Day, Boxing Day and New Years Day



The County shares facilities and resources with community partners including the Stuart MacPherson Public Library and J. A. Williams High School. The Bold Center is also home ice for the Portage College Voyageurs men's hockey team.
The Bold Center offers a variety of programs and services including drop-in use, memberships, adult sports leagues, drop-in activities, fitness classes, youth camps, birthday parties, facility rentals, and more.
A full list of activities, programs, and events is available in the County's Activity Guide, which is published twice a year, There is something for everyone!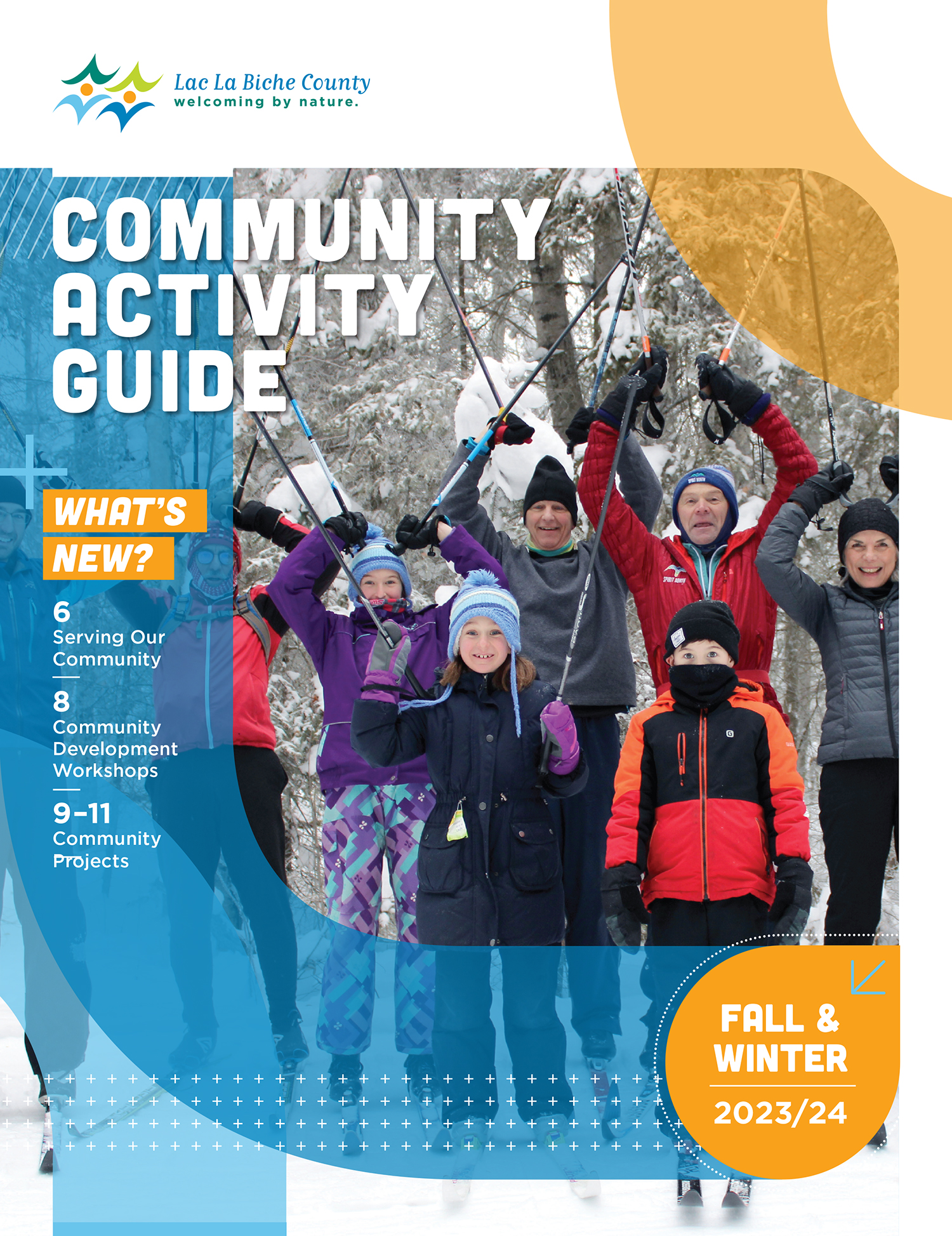 Amenities
The Bold Center includes the following:
Child Mind Centre
Two Field Houses
Fitness Centre
Walking Track
Community Hall
Multi-Purpose Studios and Meeting Spaces
Curling Rink
Two NHL-size Arenas
The outdoor Bold Center Sportsfields include the following:
Outdoor basketball and tennis/pickleball courts,
Artificial sportsfield and running track
Natural turf sportsfield
Three ball diamonds
Facility Rentals
The Bold Center has a wide range of facilities available for rent. Our spaces include everything from meeting rooms and activity spaces to large areas ideally suited for formal banquets or trade shows. Make the Bold Center the venue for your next event!
All facility rentals include the facility, chairs, and tables. Please contact the Bookings and Events Administrator at 780-623-6370 for additional fees or email bookings@laclabichecounty.com
Local Sports Hall of Fame
Recognizing athletes and individuals who make significant contributions to local sports is important to Lac La Biche County. Inductees into the Local Sports Hall of Fame at the Bold Center are recognized with framed portraits and biographies. The deadline for nominations is October 1 annually, and up to 10 nominees will be inducted each year.
Click here for more information about the Local Sports Hall of Fame, and to find eligibility and nomination documents.