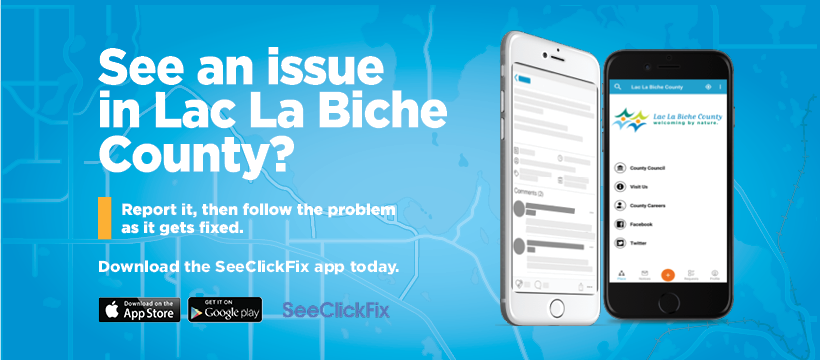 SeeClickFix is a tool that all County residents can use to report issues like potholes, downed stop signs, damaged playground equipment, and more.
After downloading the app on a smartphone or using the browser tool (linked below), you can mark up a map with the location of the issue, briefly describe what you're seeing, and watch as County staff follow up. You can also view requests made by other citizens (provided that the request is public).
Download the See Click fix App.
You can also use the widget below to report issues.