Lac La Biche County is building a new Aquatics Facility at the Bold Centre, a multi-feature project designed to meet the needs and priorities of our community. Informed by findings from the public engagement process, the facility will include dynamic elements like a lazy river, teaching and leisure pool, a six-lane competition pool, two water slides (one large and the other designed for tots), two hot tubs, and a Nordic spa and wellness area, among other exciting amenities.
This project takes a progressive design-build approach and is slated for completion in 2026.
To learn more about the project, visit our new landing page for all the latest information.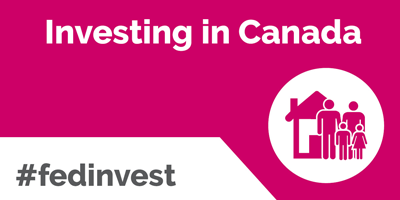 This project is funded in part by the Government of Canada and the Government of Alberta.