Portage Pool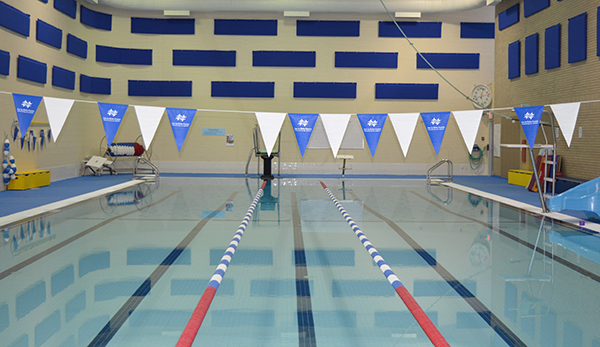 Portage Pool is located at 9531 94 Avenue in the hamlet of Lac La Biche, on the South side of Portage College. The facility features a five-lane 25m main pool, wading pool, steam room and a 25-person hot tub. Portage Pool offers a variety of swim times for everyone.
Swimming Lessons
Portage Pool offers the Lifesaving Society's Swim for Life Program, which consists of Preschool and Swimmer age levels, along with the Canadian Swim Patrol program for youth that have completed the Swimmer levels. Teen and adult programming is also available. If you are uncertain what level to register in, please contact Portage Pool at 780-623-6777 to arrange a free swim assessment.
Other Classes and Courses
Aquatic Services provides specialized programming to help you make the most of your Portage Pool experience.
Notable Programs:
Aquafit Classes: Get in the water with a certified instructor for a high-intensity, low-impact workout.
Aquatic Leadership Courses: Gain the knowledge, skills and confidence you need to become a lifeguard and/or swim instructor.