Lac La Biche County is excited to announce that the redevelopment of McArthur Park, located in the heart of the hamlet of Lac La Biche, will start in spring 2023.
Timeline and Budget
Council has provided direction to complete the redevelopment project in three phases, will all work in place by fall 2025.
The County intends to have the design of phase 1 completed in early March 2023, and to release a public tender for the initial phases of construction in mid-March 2023.
The overall project budget is $7.3 million.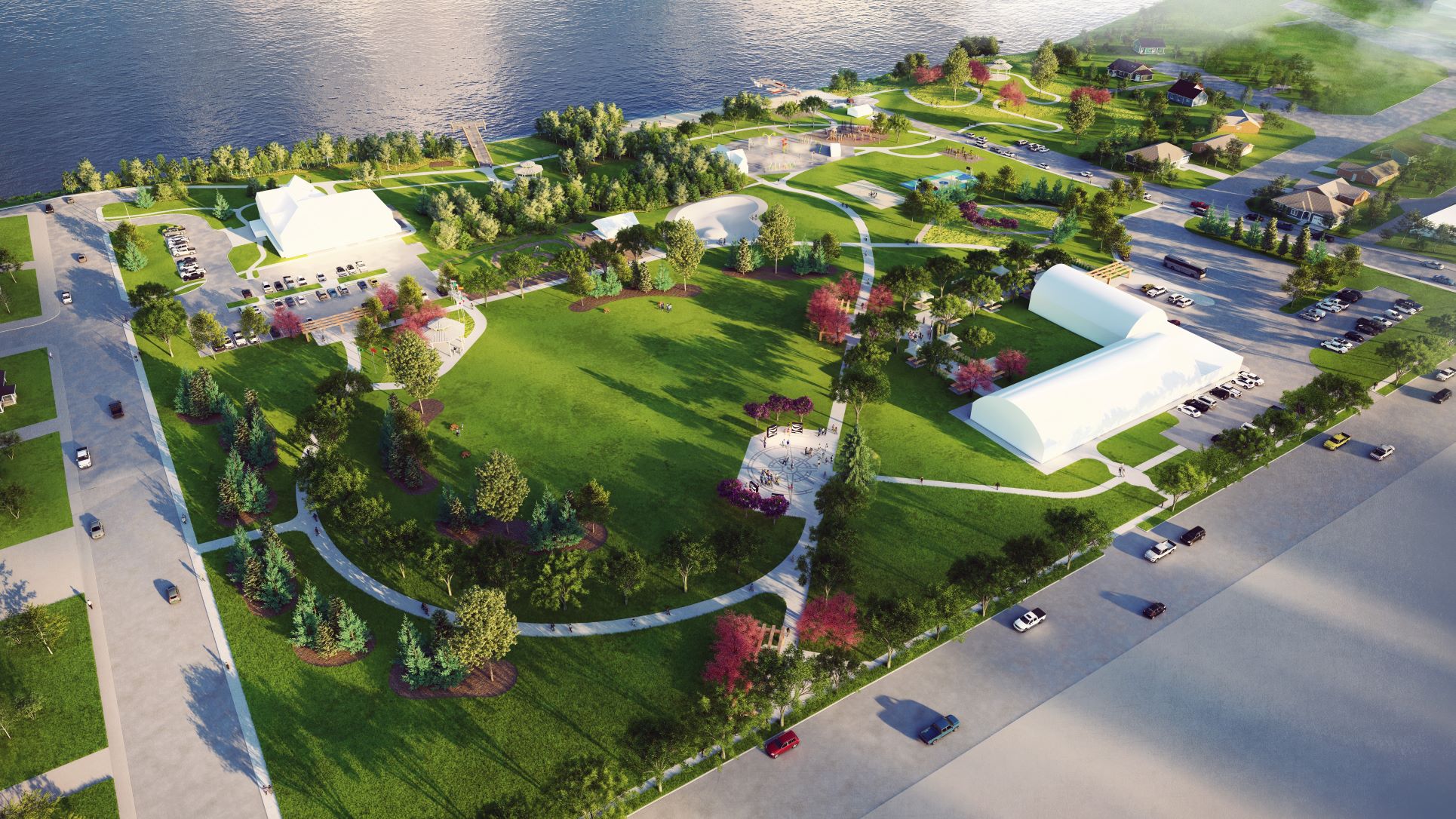 McArthur Park Concept: Park View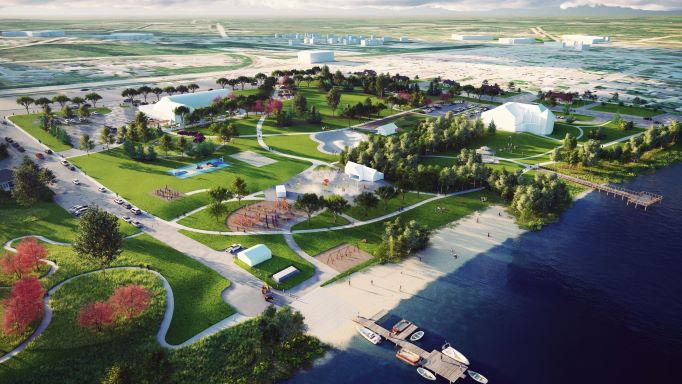 McArthur Park Concept: Beach View
A First-Class Beach, a Cultural Hub, and Public Square: New Features in McArthur Park
The redevelopment plan features new pedestrian walkways, numerous seating areas, tree and shrub planting, and the naturalization of some segments of existing shoreline.
The County will pursue regulatory approvals to provide users with a first-class beach experience. Other shoreline developments include a seasonal dock to allow boaters to access the Park during ice-free months, as well as a permanent pier to enjoy views of Lac La Biche Lake and the northern lights.
Other features include:
new bike skills park and pump track;
a skateboard park;
an outdoor market area;
improved lighting;
a historical and cultural commemorative garden; and
a public square featuring a holiday tree for annual light-up events.
This design is intended to create opportunities for many year-round activities and events, with an emphasis on celebrating local culture, providing more comfortable places for wintertime programming and activities for all ages.
How the Concept Was Developed
Conceptual planning for McArthur Park started in 2020, which included engagement with residents, local stakeholders and County Council as the plan was redeveloped. Options were then presented to County Council starting early 2021, providing direction based on public opinion, and ensuring the Park includes locally-relevant design features.
Questions?
For more information, please contact Darrell Lessmeister, Associate CAO of Recreation and Community Services, at darrell.lessmeister@laclabichecounty.com or 780-623-6816.