About the Project
The TELUS PureFibre network is made up of flexible, transparent, durable strands of glass. These fibre optic strands transmit information as pulses of light, and carry huge amounts of information in the space of seconds.

TELUS is the only major provider in Western Canada with a 100% fibre optic connection to the home.1 That means a fast, always consistent connection. Other providers' networks switch to copper cable before reaching homes, meaning their customers don't see the benefits of a true fibre connection.
TELUS-Provided Maps of Build Areas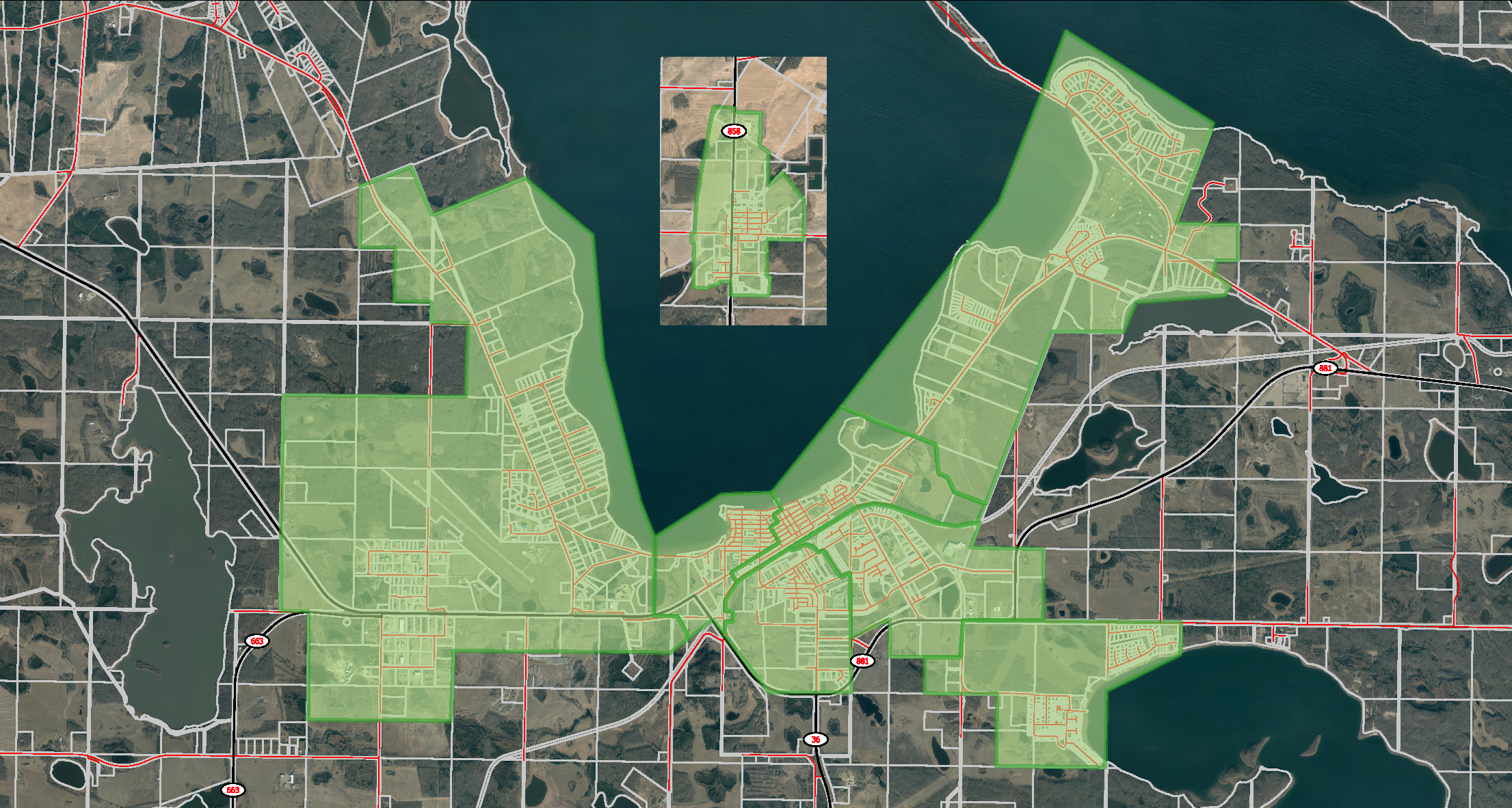 TELUS has shared an updated map of the PureFibre build in the hamlets of Lac La Biche County. If you're a resident in the green areas, service is now available to order! Contact TELUS for more information.
Contact Information
If you have any questions regarding this project including construction, TELUS PureFibre™ details, or TELUS services, please contact:
Jeff Nichol
Senior Regional Marketing Manager
Home Solutions Community & Channels
jeff.nichol@telus.com | 780-293-5401
If you have any questions or concerns regarding construction, please contact:
CTI Escalation and Information Hotline - (780) 914-5891
Traditional copper wire or copper wire hybrid networks are subject to capacity constraints and environmental stresses that do not affect TELUS fibre optic technology, which is based on light signals. Not available in all areas. Individual results may vary depending on location, usage within the home network, Internet traffic, applicable network management or server configurations. For a description of TELUS' network management practices please see telus.com/networkmanagement