Back
Wildfire Mitigation Incentive Program Builds Wildfire Resiliency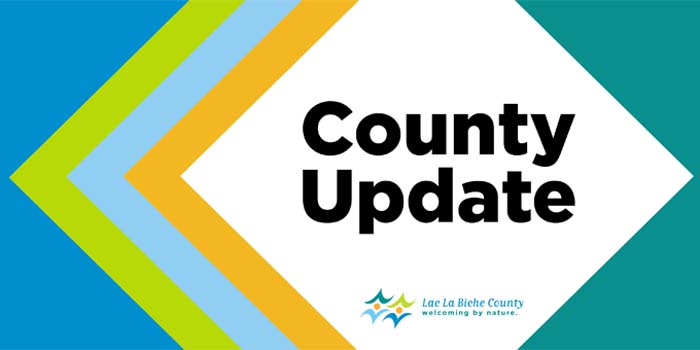 Lac La Biche County, with funding received from a grant, will be financially supporting property owners in the County with projects that enhance wildfire resiliency.
Lac La Biche County was one of 10 organizations across Canada that received grant funding from Intact Public Entities and Intact Financial Corporation. This grant offered funding for projects and programs that reduce the impacts of floods and wildfires on communities and keep people safe.
The County was approved for $76,000 to implement the Wildfire Mitigation Incentive Program.
The Program complements existing County FireSmart programs and will provide funding to property owners in Lac La Biche County to complete FireSmart projects on their properties. This includes things like tree removal, brushing, replacement and changes to building materials, as well as other projects that reduce wildfire risk and threat on a property.
The County will be accepting applications shortly, and will release more detailed program guidelines and application materials in the near future.
Watch for details on our website and social media channels.